The Eden Library
Viewer
Leveraging the power of AI, for superior vision in monitoring
and crop protection tasks.
Benefits
Crop monitoring & yield prediction
Remove the guesswork with powerful analytics and ensure maximum yield potential, through Viewer's season-long visual scouting.
Assess damage & spot diseases
Viewer uses advanced vision to find disease symptoms that were hard to spot, helping farmers make better plant protection decisions.
VRA spraying & live recommendations
Optimal spraying application based on canopy characteristics delivers the right amount of chemicals, while reducing chemical input costs. The farmer maintains full control of the level of Viewer's spraying modulation.
Easy Integration with Farm Machinery
Viewer seamlessly 'plugs and plays' with ISO11783-compliant or custom-communicating tractors and implements. This harnesses the power of AI, bringing it directly to your farm operations.
More than an agtech company
Learn how we contribute to education and adoption of AI in agrifood, through Eden Library datasets, notebooks & Wiki.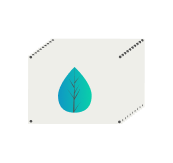 192
datasets
28
wiki
39
notebooks
Contact Us
Contact with us through our contact details below or find us on social for the latest updates.
Leoforos Athinon 84, 10441, Athens, Greece
info@edenlibrary.com
+30 211 418 6635